A year after Secretary state Blinken said act of ethnic cleansing, giant rights groups reported crimes against humanity in western Tigray in document entitled "We Will Erase You from This Land".
Secretary of State Tony Blinken for the first time Wednesday used the term "ethnic cleansing" to describe human rights abuses he said have been carried out in the Western Tigray region of Ethiopia, calling the situation "unacceptable."
This report was last year on March 2021 following reports from rights group Amnesty international and medias such as CNN Internation uncovered the act of war crime against Tigrayans in western Tigray.
Without taking any serious action from the international community, it leads the civilians in Tigray people to suffer for more than a year and the giant rights group reported ethnic cleansing and war crime happened.
Since November 2020, Amhara officials and security forces have engaged in a relentless campaign of ethnic cleansing to force Tigrayans from their homes.
Officials and security forces have systematically expelled several hundred thousand Tigrayan civilians from their homes, using:
• Threats

• Unlawful killings

• Sexual violence and gung rapes

• Mass arbitrary detention

• Denial of humanitarian aid

+ more
"Amhara regional security forces and allies carried out a campaign of ethnic cleansing starting in late 2020. In several towns across Western Tigray, signs were displayed ordering Tigrayans to leave, and local administrators openly discussed plans to remove Tigrayans. " Reported by human rights watch.
A Tigrayan woman from Baeker town described threats she faced by Fanos, an irregular Amhara militia: "They kept saying every night, 'We will kill you… Go out of the area'."  Pamphlets appeared giving Tigrayans 24-hour or 72-hour ultimatums to leave or be killed. Authorities have rounded up thousands of Tigrayans for long-term detention and abuse in overcrowded facilities. We believe thousands of Tigrayans are still held in life-threatening conditions.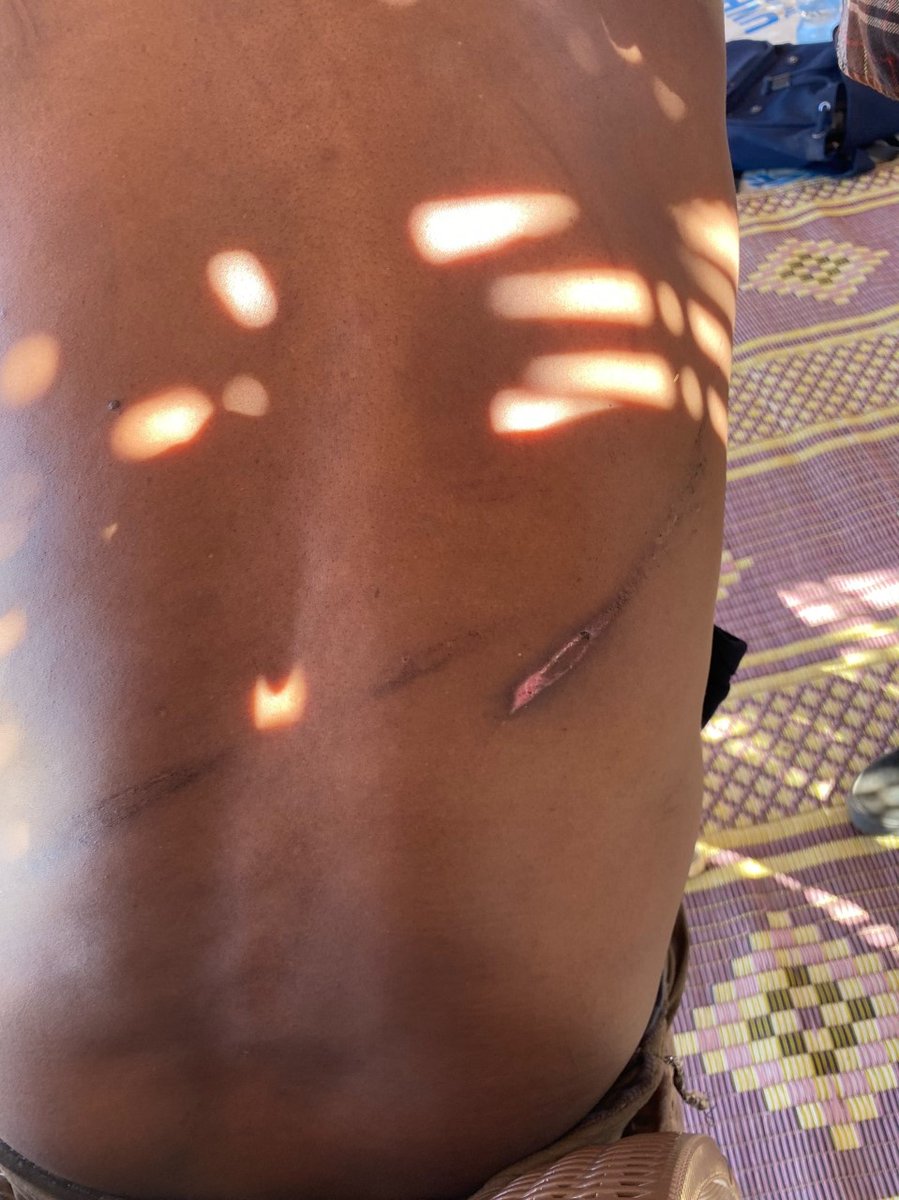 taken from: Amnesty and HRW
"At night, they took us out & beat us. I was beaten every night. The [ASF] tried to pierce through my finger with a nail. They cut me on my right arm and [on my] back with a scythe – the one you use to cut grass and millet. They said they will destroy Tigray and its men." Laetitia Bader Horn of Africa director at Human Rights Watch
On Nov 26, they hung me by my one leg, upside down by a tree. They hung me for one day & night. The blood rushed to my head & made me faint. They beat me in the back with a stick, whatever they could get. My feet don't function well now.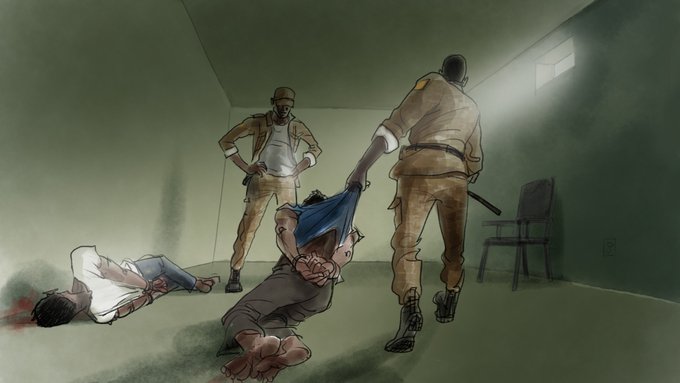 HRW: report image
Security forces and their allies in a disputed part of conflict-hit northern Ethiopia committed abuses against Tigrayans that amounted to war crimes and crimes against humanity, two rights groups said Wednesday.
The Amhara Special Forces finally untied me & released me from the tree when my foot started to bleed. They let me go home but commanded me to bring the rest of the money I had in my house. But I didn't have [anything] anymore, they had taken everything
NEW from @hrw and @amnesty: In Western Tigray, widespread abuses against the Tigrayan population amount to crimes against humanity and ethnic cleansing. pic.twitter.com/fodQjg7rDX

— Tigray genocide (@EbanaKing) April 6, 2022
Entire settlements were also destroyed. Roofs were removed from homes. A 63-year-old farmer from Division village watched as a group of men destroyed his home. "'This is not your land!'" one of the men told him. "'You have nothing to claim here.'"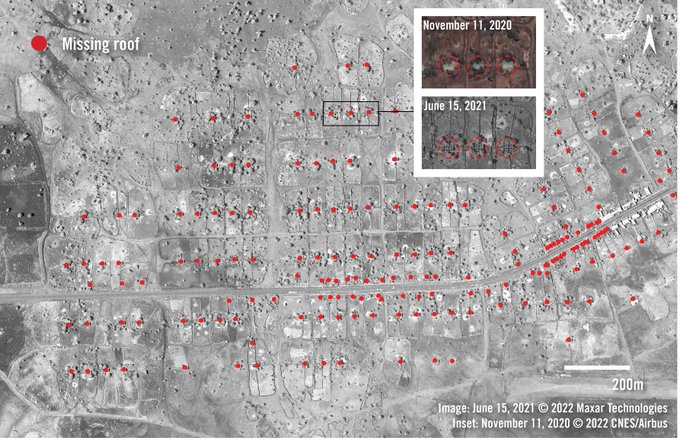 Satellite imagery taken from Amnesty international and Human Rights Watch reports,
"These widespread and systematic attacks against the Tigrayan civilian population amount to crimes against humanity, as well as war crimes," Amnesty and HRW said in a joint report titled "We Will Erase You From This Land".
Untold numbers of civilians have died, tortured, and displaced in western Tigray.
"We Will Erase You From This Land": Crimes Against Humanity and Ethnic Cleansing in #Ethiopia's Western Tigray Zone #WesternTigray @GermanyUN @EU_Commission @vonderleyen

— Goodluck 全能神的僕人 (@RealHauleGluck) April 6, 2022
Reports compiled from CNN, Tghat, HRW and amnesty.
#Starvation and #rape used as weapons of war in #Tigray – raised yesterday in @UKParliament during an Oral Question tabled by Baroness @JoyceAnelay. pic.twitter.com/yeF1nkMcMe

— Lord (David) Alton (@DavidAltonHL) April 5, 2022
Read also: The government of Tigray condemns the deliberate removal, evidence tampering and destruction,  and the desecration of remains of victims of genocide, which as broadcasted by Ethiopia media  outlets show as led by the Amhara State Authorities and their local and national allies.