Title: Ethnic Cleansing Persists Under Tigray Truce:
The new report from HRW highlights the ongoing ethnic cleansing campaign against Tigrayans in Western Tigray Zone, northern Ethiopia, despite the truce agreement reached on November 2, 2022. The report presents evidence of serious human rights abuses committed by local authorities and Amhara forces, including arbitrary detention, torture, and forced deportations. The Ethiopian government is urged to suspend, investigate, and prosecute those responsible for these rights abuses. International law guarantees the right of displaced individuals to return to their homes, but the current situation in Western Tigray does not allow for voluntary, safe, and dignified returns.
Since the outbreak of armed conflict in Tigray in November 2020, Amhara security forces and interim authorities have engaged in ethnic cleansing against the Tigrayan population in Western Tigray. War crimes and crimes against humanity have been committed, with evidence implicating commanders and officials, including Col. Demeke Zewdu and Belay Ayalew, who continue to be involved in abuses.
Human Rights Watch conducted interviews with 35 individuals, including witnesses, victims, and aid agency staff, between September 2022 and April 2023. Most interviewees were Tigrayan and had been arbitrarily detained in Humera. They reported that over a thousand Tigrayans were held in detention in Humera, Rawyan, and Adebai before being forcibly expelled in November 2022 or January 2023.
Detainees faced dire conditions in both official and unofficial detention sites, with a lack of medical treatment, food, and medication leading to deaths. In November 2022, Amhara forces and authorities coordinated the expulsion of detainees from various sites, transporting them to central Tigray. Similar forced expulsions occurred in early January 2023, affecting at least 70 individuals.
Ongoing Threats and Impediments:

The report highlights that as of March, militias operating in Western Tigray posed ongoing threats and obstacles to the safety and well-being of Tigrayan civilians. These militias engaged in acts of intimidation, harassment, and violence, creating an environment of fear and insecurity. Their presence and activities significantly hindered the safe return of Tigrayans who had been displaced from the region.
Additionally, the interim authorities in Western Tigray facilitated the settlement of communities from the Amhara region in the town of Humera. This action further compounded the challenges faced by Tigrayan civilians seeking to return to their homes. The settlement of these communities, which were not native to the area, created tensions and raised concerns about land ownership, displacement, and the overall security of Tigrayans in the region.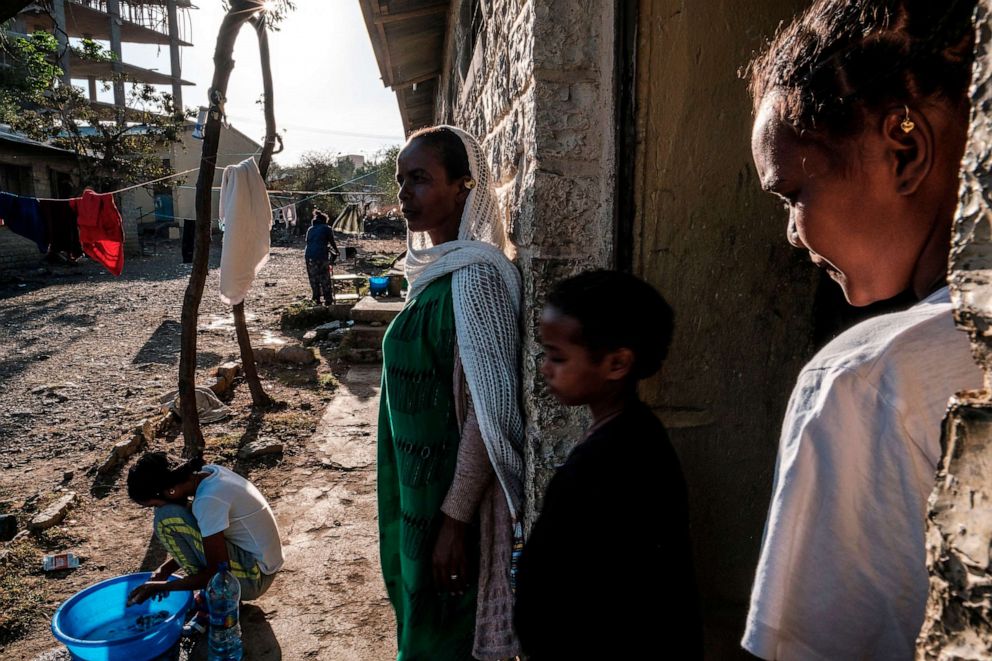 The precise number of Tigrayans internally displaced from Western Tigray remains unknown. However, it is important to note that in 2021, it was estimated that hundreds of thousands of individuals had been forced to flee their homes in Western Tigray, seeking refuge in other parts of the Tigray region. The scale of displacement reflects the severity of the situation and highlights the urgent need for measures to ensure the safe and voluntary return of these individuals to their communities.
The report underscores the persistent threats and impediments faced by Tigrayan civilians in Western Tigray. The presence of militias, along with the settlement of external communities, continues to create an unsafe and unstable environment, preventing the return of displaced Tigrayans to their homes. Addressing these ongoing challenges is crucial to ensure the safety, security, and well-being of Tigrayan communities in Western Tigray.
Calls for Accountability and Justice:
The report underscores the strong emphasis placed by Tigrayans on the necessity of justice and accountability at all levels for the human rights abuses committed in Western Tigray. This includes not only holding high-ranking officials accountable for their involvement but also addressing the actions of ordinary citizens who participated in criminal activities. Tigrayans believe that justice should be served for all individuals responsible, regardless of their position or influence.
The international community is called upon to play a crucial role in ensuring that accountability is achieved for these human rights abuses. This entails holding accountable not only those directly involved in perpetrating the abuses but also those who may have played a role in orchestrating or facilitating them. It is essential for the international community to support efforts aimed at uncovering the truth, collecting evidence, and initiating legal proceedings against the perpetrators.
Furthermore, the report expresses concern over the Ethiopian government's apparent lack of action in holding those responsible for the abuses accountable. The failure to take concrete steps in addressing these grave violations undermines the prospects for justice and erodes trust in the government's commitment to human rights. The international community is urged to exert pressure on the Ethiopian government to fulfill its obligations in ensuring justice, including conducting thorough and impartial investigations, prosecuting the perpetrators, and providing reparations to the victims.
In conclusion, the report underscores the urgent need for justice and accountability in addressing the human rights abuses in Western Tigray. It emphasizes the importance of holding all individuals, regardless of their status, responsible for their actions and calls upon the international community to actively support efforts to achieve justice for the victims. The Ethiopian government's inaction in this regard is a matter of great concern, necessitating sustained pressure to ensure accountability and restore faith in the justice system.