The Prime News:
The arms were bought in 2018 by someone in the previous Sudanese regime from Russia, which delivered the weapons to Ethiopia. But the cargo was frozen by authorities in Addis in May 2019 because of the ongoing revolution in Sudan.
According to well-placed sources in Sudan, the toppling of Bashir in Sudan meant the arms were kept stowed away in Addis Ababa. Until now on Saturday though Ethiopia sent the weapons to Khartoum on a commercial flight without any official notification to the Sudanese military or civilian authorities.
The shipment surprised everyone in Sudan, until they heard from Addis what it really was: hunting equipment.
Amid the confusion, @flyethiopian confirmed the shipment was in fact hunting equipment that had been legally shipped. The airline even published the air waybill as proof.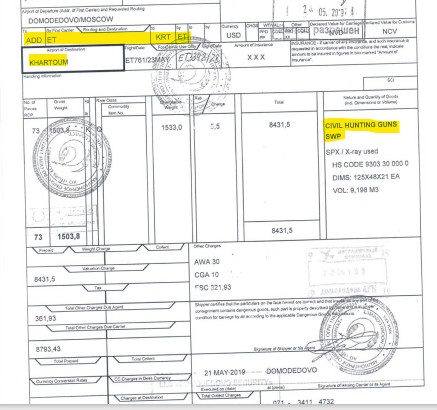 The airline also said the receiver had tried to sue the airline for $250K for holding the weapons.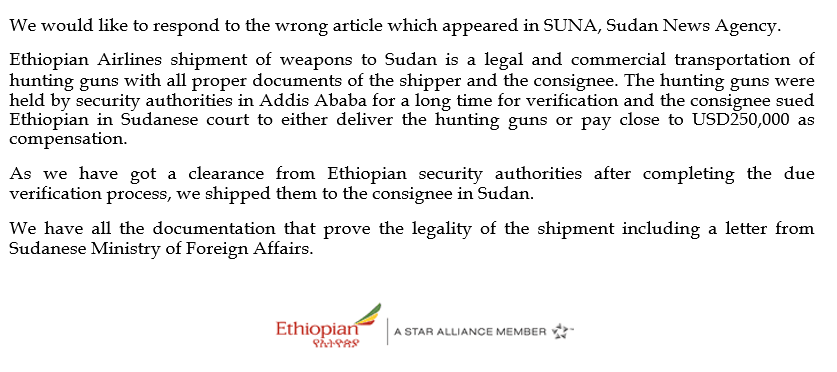 What remains unclear though is why night vision equipment was included in the 72 boxes of "hunting equipment." And who in Sudan requested the gear in the first place?
Though a cursory look online does show night vision equipment for hunting is a thing. So who's the fanatical game catcher in Sudan?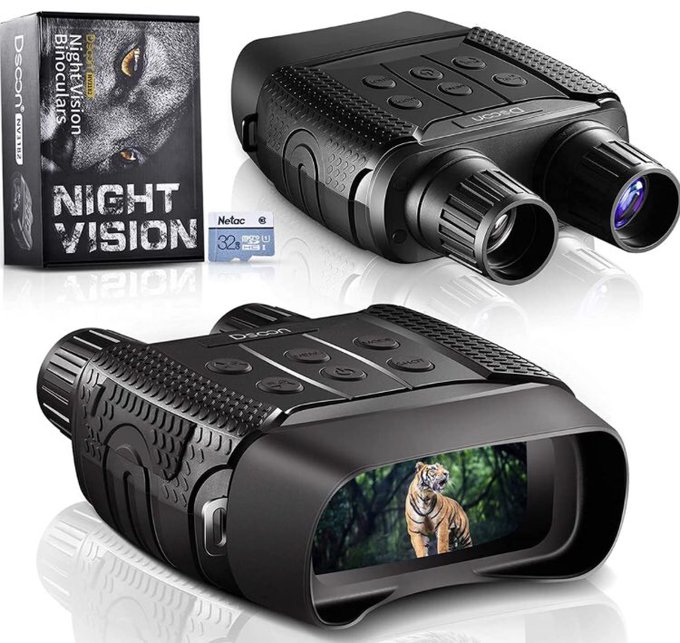 By Simon Markos:
Journalist East Africa | @nytimes, @BBGAfrica + @Politico |@Natgeo Explorer
Twitter Thread.